So yeah im making google 2002
BUT WE ALREADY HAVE A GOOGLE 1998/2009/2013 ( sorry for caps lock )
no 2001

but you have 2009

no im making 2002 i like it!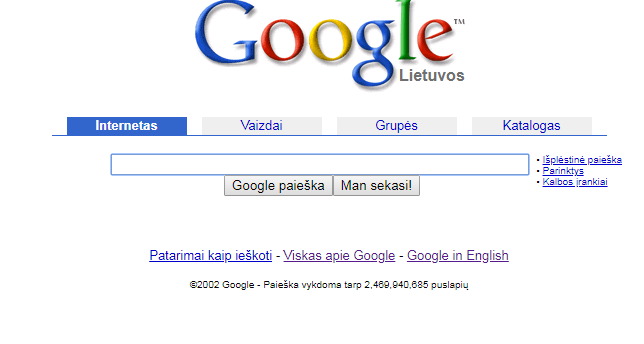 EH?
is this a final product ?

nOT YET

can i be a beta tester ?

BECAUSE EXIST PEOPLE THAT LIKE OLDER VERSIONS OF GOOGLe
It's not that much of a change aside from cosmetic downgrades, which aren't that many to completely make this "Google 2002" project interesting.

downgrades ? that dosent make sense , you arealdy sayed that is cosmetic so is not a downgrade , some poeple dont like the new look SO WHY NOT ? this will hurt nothing so i dont know why you guys Always complain

The core hasn't really changed, and there aren't much new features added, which is why I describe it as having only cosmetic downgrades.
Also, pretty sure you could simply make a Stylish extension for that instead. It isn't the concept per se that ticks me off. It's how you plan to execute it.

bUT WITH NO stylish it looks cooler!