Because I am new here, I'd like to say hello! How's everyone doing?
Anyway, I've been trying to figure out if there would be ways to possibly connect to Escargot and/or what-not using the Windows CE Messenger. I have not seen that many people talking about using the servers with CE Messenger here, so I wonder why not start somewhere. The Windows CE 5.0 device emulator, which is freely available at Microsoft's website, should be good enough for testing (Just be sure to use the "/Ethernet virtualswitch" command flag). The CE Messengers should be closer to using the more legacy communication methods since it looks almost completely like MSN 4. Below is a screenshot of how the interface looks like along with the version the emulator supplies with.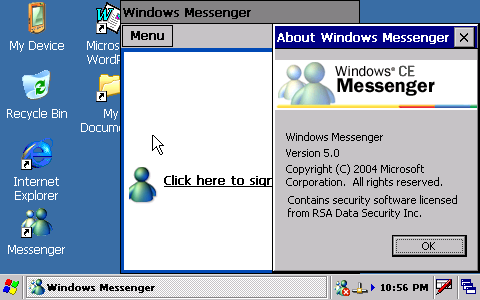 Note that there is also other versions out there like this one other screenshot I discovered of CE .net 4.0 with an earlier looking CE Messenger version.