can someone make an instagram account for Escargot and messenger geek?
about as good as an idea as my King post
btw all popular social networks has twitter, not instagram. twitter is easy for information and reports
I was thinking about the idea of Escargot having social network accounts to add a more personal side to it, but I was thinking more of Twitter and not a service that only lets you post pictures. With Twitter, we can post information on server updates and such easily, and if we wanted to, embed images. But then again, I'm still trying to think of exactly how that Twitter would be used, so I might not follow on it at all.
Did you thought about making an account on a more widely-used social network like Facebook? It should provide the same benefits as Twitter would provide.
really easyest world wide social network/messenger is twitter and telegram, no more
I think FB is more global than those.
oh wait…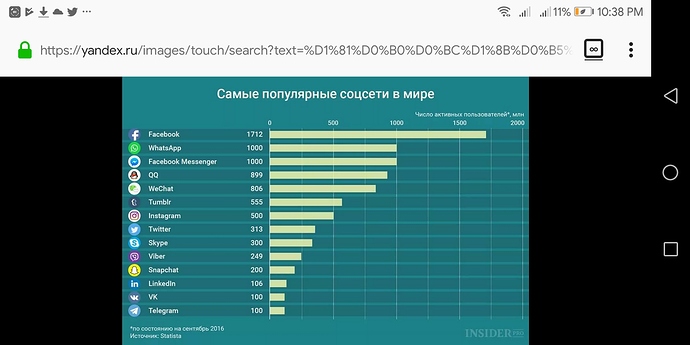 but nevertheless it is more convenient to twitter. here in Russia, if some kind of service falls, then everyone runs to twitter
twitter seems the best choice in my opinion, tho if ayone likes facebook it could be a good ideia