failed darn good mate.

dl is trying to fake micheal … oh god
For anyone who hasn't joined the IRC channel, here are screenshots for full context:
Just wow. I'm shocked to say the least. At least he didn't start to call people out or anything under my name
NO , NO , NOOOOOOOOOOOOOOOOOOOOOOOOOOOOOOOOOOOOOOOOOOOOOOOOOOOOOOOOOOOOOOOOOOOOOOOOOOOOOOOOOOOOOOOOOOOOOOOOOOOOOOOOOOOOOOOOOOOOOOOOOOOOOOOOOOOOOOOOOOOOOOOOOOOOOOOOOOOOOOOOOOOOOOOOOOOOOOOOOOOOOOOOOOOOOOOOOOOOOOOOOOOOOOOOOOOOOOOOOOOOOOOOOOOOO , no :3
It could be bad

i dont know why you always expect something to happen to you after you see a topic
i dont want 2 @Nojus2001 saying WINDOWS XP IS DA BEST , help me ;-;
Meh he will be banned because of ip
Please note, I am using Discord exclusively from now on regarding the discord/irc bridge. I will not be using the IRC client, so if you see me on IRC, it's not me
О, я вижу, вы знаете, КАК ГОВОРИТЬ русский? Я скажу, что это значит на английском. ВАШЕ РУССКОЕ СЛОВО ЭТО ОЗНАЧАЕТ (чертовски сука). Почему ты безумный брат? почему вы не можете быть хорошими в первую очередь? а? вы, мафия! Я ДУМАЮ, ЧТО ВЫ НЕ СКАЗЫВАЛИ РУССКИ, ВЫ ПОЗЫВАЕТ ПЕРЕВОДЧИК GOOGLE! Я ЗНАЮ, ЧТО ВЫ СДЕЛАЛИ НЕКОТОРЫЕ ХОЛОДНЫЕ СЛУЧАИ, НО ПОЧЕМУ ВЫ НЕ СМОТРЕЛИ? ВАШИ ПРОЕКТЫ ЯВЛЯЮТСЯ ОХЛАЖДЕНИЕМ И ЕСЛИ ВЫ КОГДА ВИДЕТЬ, ЧТО МОЖЕТ БЫТЬ ОХЛАЖДЕНЫ, НО ВЫ ПРОСТО РАЗГОВОРЫ К ЛЮДЯМ ИНОГДА, КАК JERK! так что факт, что вы делаете классные вещи, здорово! но ваше поведение очень противное! спасибо за чтение: P -MMC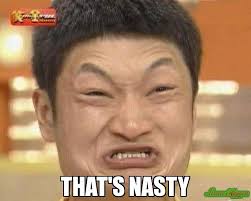 When did you learned to speak Russian?