***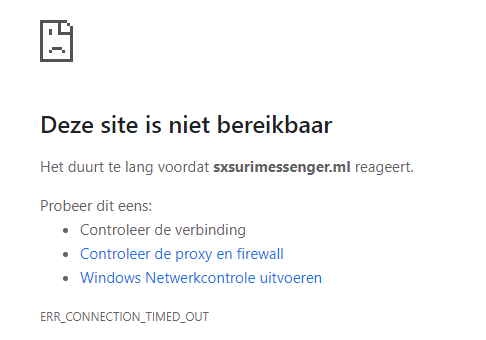 ***
Guys Alot Of Things Happend. Darn
How ever The Server's Are Being Shutted Down By Now Why You Might Ask?
Easy. Escargot Is Getting Close To Release WLM 2009 Second I Don't Feel Like Hosting One Since alot of people are complaining which i can understand.(Second I Don't Have Motivation For It) how ever it be shutted down by now i'm gonna move on and focus on some other work I Have A Job Now At A Animation Studio
And i wanna focus more on that because it could help me easily to get me a new pc second i do need one since my server was hosted on a INTEL HD PC with 8gb ram and i got hosted on wifi. which is odd but okay. anyway i wanna thank the people that were in the SxSuri Messenger Community Like Really Thank you thank you.
***But it's time to say goodbye. I'm gonna focus on more stuff such as my youtube channel and of course my Animation Career. ***
To Put Hosts Back To Normal Please Check This Link
https://support.microsoft.com/en-us/help/972034/how-to-reset-the-hosts-file-back-to-the-default
For Removing Certificate Please Check
https://www.thesslstore.com/blog/how-to-remove-a-root-certificate/
And For Not Atleast Removing WLM 2009(Removing Can Be Struggling but luckly it's easy to fix)
Use This Link
https://www.raymond.cc/blog/force-complete-uninstall-msn-or-wlm-to-reinstall-windows-live-messenger-2009/
If it does not Work Let Me Know!
***The Discord Server Will Still Be Active If You Have Any Questions Feel Free to Join!(But please be nice and don't harras me cause like i said i understand the frustration. https://discord.gg/UHkFBjXRrE) ***
Have All A Good Day!
And Stay Safe!