UPDATE #1: LOGIN WORKED!!!, NO OLD MSN SUPPORT REQUIRED
Solution
UPDATE #2: Fixed for Windows Vista, 7 or Newer to run without Side-by-side error.
Solution
I found this from Windows Longhorn. It's just Windows Messenger 4.7.3001 or newer (
5.x) but highly modified with some MSN 6.0 codebase, I going to extract Windows Messenger (6.1 Beta) from Windows Longhorn Build 4074.
Windows Messenger 6.x was canceled so it's will going to named MSN Messenger/Live Messenger Instead
This version was based on MSN 6.0 with MSN 4.x-5.x theme but modified.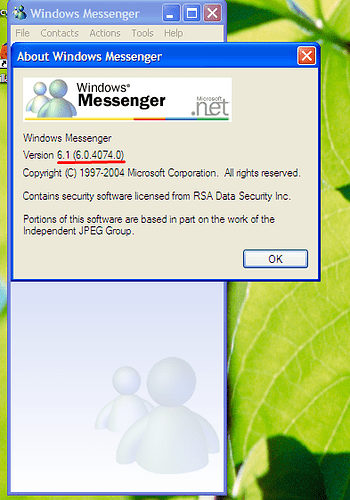 Notice that theme, the Luna theme is still remain in Windows Longhorn until RTM or some of last beta…
This Beta version is different than the 4.7 or older… version:
It's has 2 exe, One is msmsgs.exe and the new one is winmsgr.exe: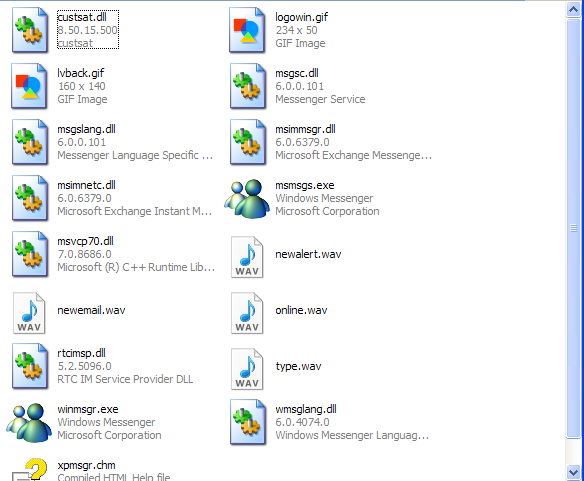 It's might be a copy one of the same.
On XP,
When tried to run msmsgs.exe , it's does nothing, but running winmsgr.exe does run Windows Messenger 6.1 (beta).
Maybe I going to patch both files.
In this build also have a different login screen a bit.
Showing welcome. and it's has a different gradient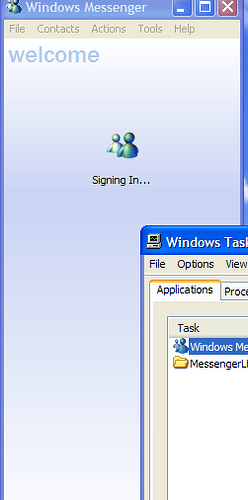 EDIT: THE WINMSGR.EXE does have:
http://config.messenger.msn.com/Config/MsgrConfig.asmx
But the msmsgs.exe doesn't have that.
another edit: My Main PC died so I cannot test everything

, wait for my pc repaired soon

.