I made him some questions and he replied the following things: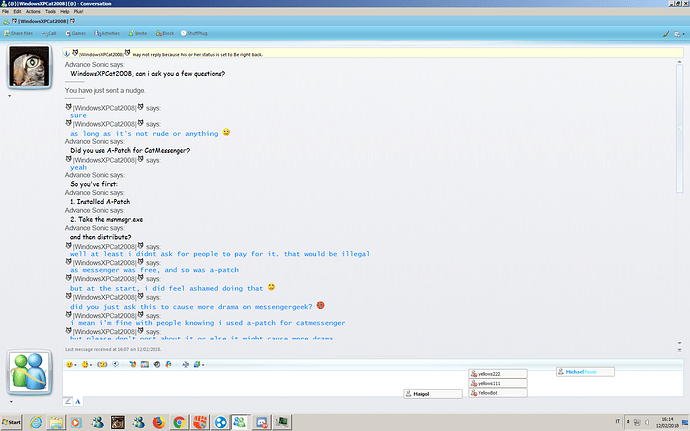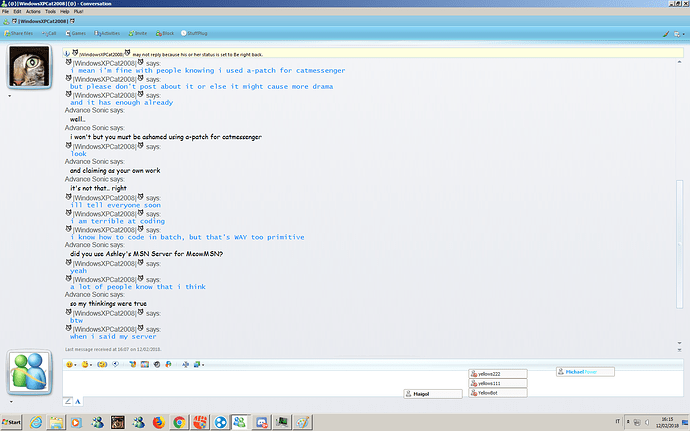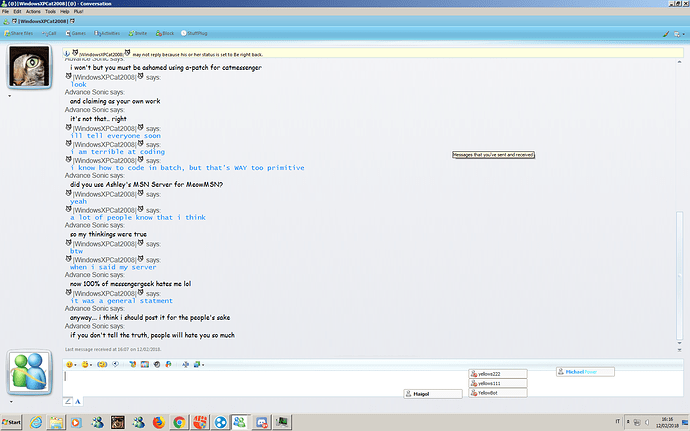 People, at least i was right.
He didn't ADMIT in the first place when i accused him of using Ashley's MSN Server…
I had doubts on him using A-Patch for CatMessenger…
WELL, HE USED BOTH!
At least i'm not a liar and i said the right things.
(if you consider me a liar, it's normal.
i will not trigger anyway)
Anyway he would tell people anytime soon,
so it's not a problem to post it.