So on my old gaming PC i installed a brand-new 1 TB HDD with cache so i decided to reinstall Windows. I decided not to reinstall Windows 10 (copy was out-of-date) but to install Windows 8…
I had a copy of Windows 8.0 (I could just upgrade it to 8.1 with the Windows Store) so i decided to put that into my USB and it appears that it was somehow corrupted… So i had to go to the official Microsoft site to get a Windows 8.1 ISO. Fast forward because my WIFI was slow because Vivaldi. I was able to install Windows 8.1…
The key i used was a REAL key i have on my old emails back in 2012… and it worked. There was no "Windows 8.1 Pro" watermark. The watermark just reappeared when i was installing Steam just to test a game. I jumped into "PC Settings" to find this…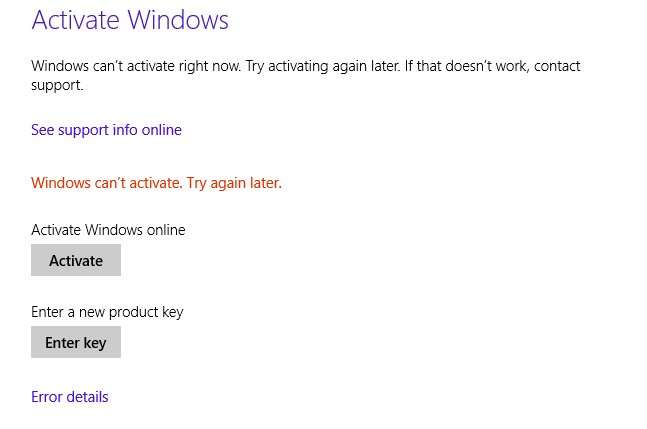 it says that "Windows can't activate. Try again later.", Which is very generic and doesn't even say anything if i press "Error details". Which doesn't do anything so that's broken.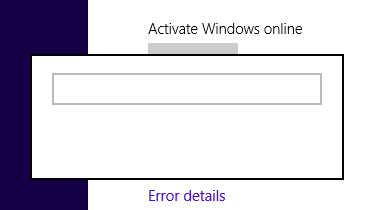 I took a look in the control panel there was this option.




It doesn't work… I thought linking to my Microsoft Account would work but it seems to be useless and seems to be a 10-only thing.


So it seems i'm on a dead-end. What should i do?
Disclaimer: I will NOT crack Windows… Screw that "KMS CRACK" crap thing.