The Messenger Plus! installer contains a toolbar. Disable AVG, install MsgPlus! without install the sponsor and after, re-enable AVG.
Right-click the AVG icon on the taskbar. A small alert appears with the system status, click on the option to disable AVG modules.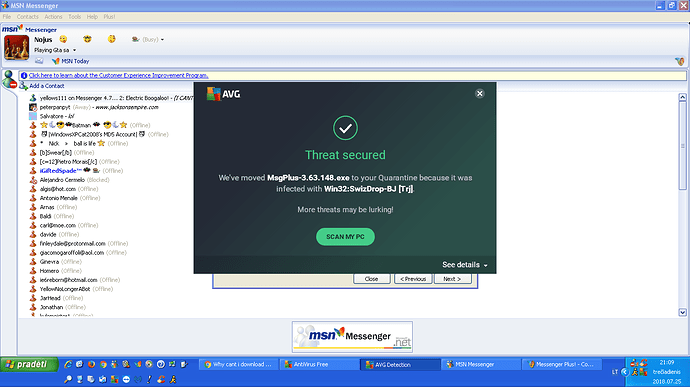 it deleted the installer after i installed it lol but its installed now! thanks
@RioMcCloud

It detects the installer because of the "sponsor" in it. So you should disable the antivirus before installing it
yeah

That's why I do not install an antivirus at all.
The antivirus is sure to block, it's a toolbar (PUP) that will just fill the browser bar that it affects - it's something no one wants