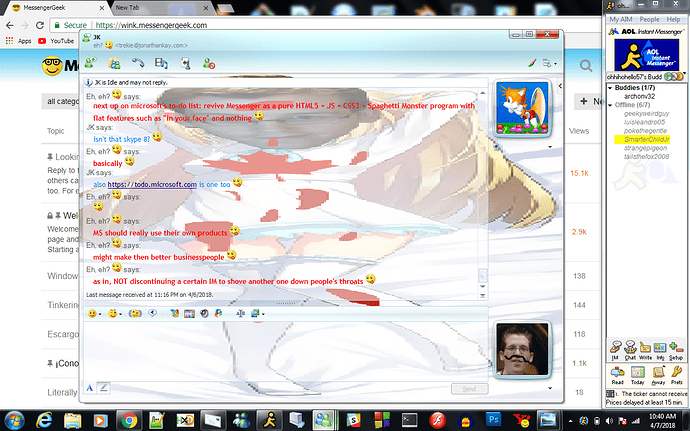 And yes, @TReKiE let the background share lol.

How can you live with so many things attached to your taskbar, you monster ;-;
Magic.



LMAO I have high concern for you.

Oh OK.

I still find it funny you have a Reddit circle named "butthole".

Yeah
Sad the butthole got fucked…


ROFL.

But seriously, you should see how it normally looks…
give me a couple of hours
Sees HL2 and CS:S icons on desktop
Woah! You play HL2?