Explanation of yours, Deathlife23
I am Deathlife23, and i am using WLM 8.5 right now. What's happening?
People sees MSN 14 connecting and they think WLM 2009 will be released?
Well,
NO!
A guy who probably patched WLM 2009 and he's connecting constantly to the server.
Here's a scren of the received and "sended":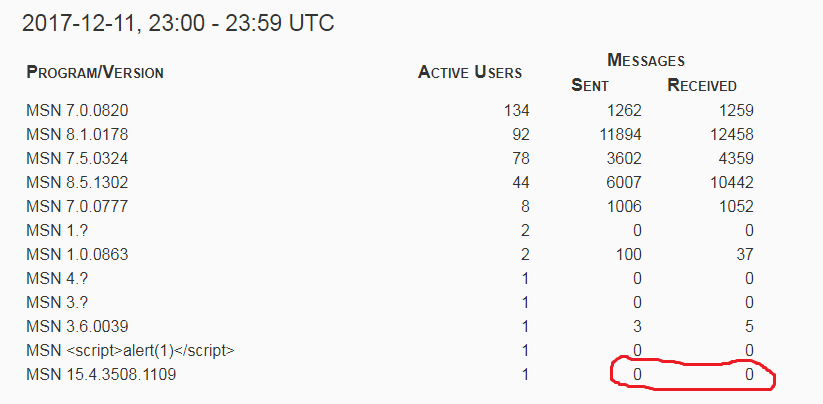 Yes, it says 0 and 0.
BECAUSE IT'S A FUCKING FAKE LOGIN THING!
Also, the connecting thing is always made during the night, everyday at 23:00 - 23:59
This is a fraud, don't think it's @valtron
I explained this "stupid thing" and i may explay more in the future.
So don't be excited because it's just all a joke.