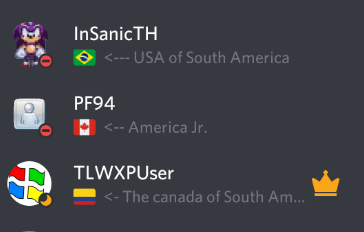 I got "America Jr." from the Simpsons, here's a video of it, at the 14 second mark.
count me in




Let's get on the flag train boys
isn't that the song from one of the flipnote studio preinstalled videos with all the animals?
(sorry for bump… but)
this died way sooner than i expected
Probably because i changed my status to a fuck ton of different shit.

Currently it is this.