But is only is in Spanish, Can you pass me tne "msgslang.8.5.1302.1018.dll" in english please?
Micro-actualizacion :v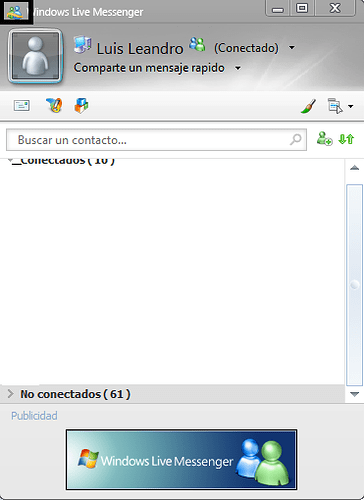 La zona modificada esta marcada:
Messenger2009Skin.plsk
(793.1 KB)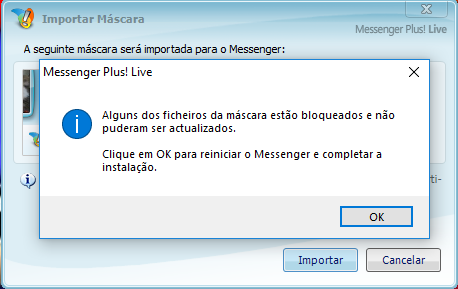 Just click ok and all done
VERSION FINAL
Esta es la ultima version del skin "msnmsgr.exe y msgslang.dll y el skin"
Pero no la del msgres.dll ya que le faltan cosas por modificar
Aqui la version con los iconos de estado de WLM 2009: msgsres.dll (2.4 MB)
Y el skin:Messenger2009Theme.plsk (824.1 KB)
Despues, asi lucira tu WLM (Ventana principal y chats):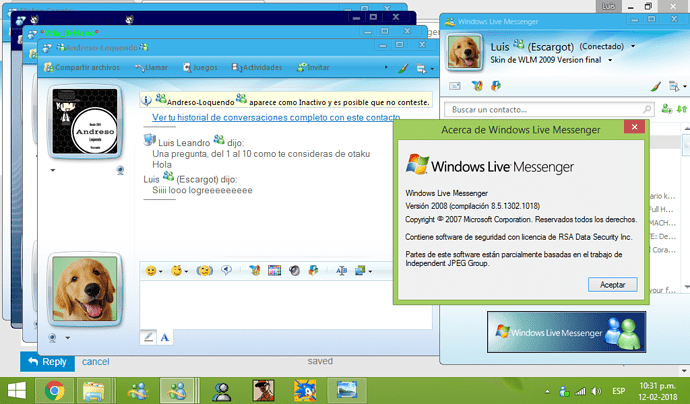 Gracias. desued de todo esto, seguire buscando una manera de que se vean los estados de los contactos al estilo WLM 2009, ya que es la ultima de la seccion "4000" y se ve como en hexadecimal: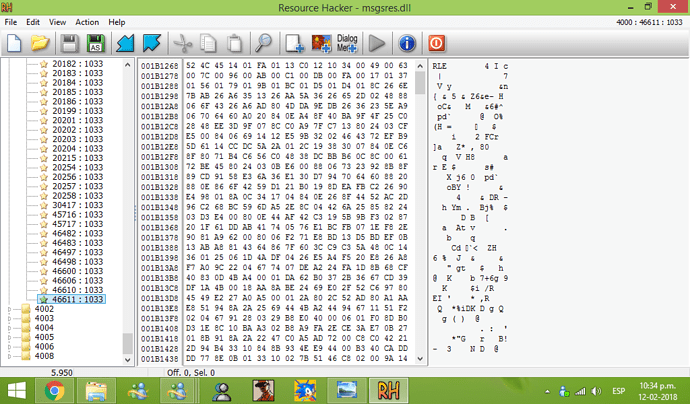 Alli lo pueden ver
Quien sepa como puedo modificarlo (ya que al reemplazar el archivo me lo pide en formato "rc")
Gracias.
Edit: Debido a que es un tema diferente, se debe reconfigurar,
Estas son las configuraciones: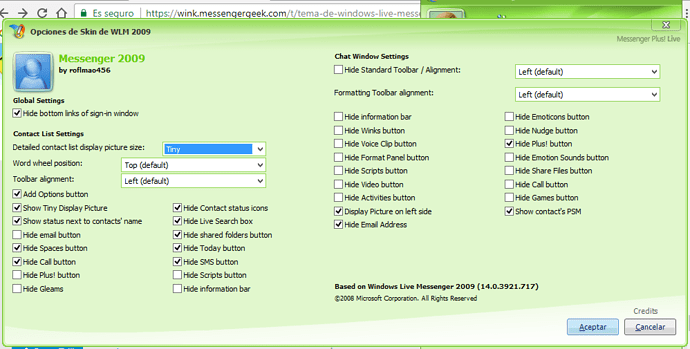 Gracias la version final del tema me gusto iso que las ventanas de conversasion se pusieran con el tema
Está genial.
Al igual que Pikachu1967, también me gustó como quedó la ventana de conversación.
Gracias


Otra actualizacion del tema, esta vez con el diseño de login del WLM 2009
Tema: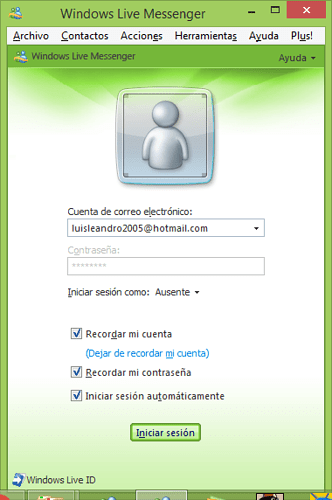 WLM 2009 original: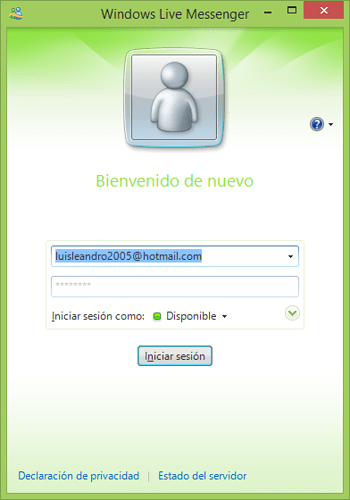 Archivo:
Messenger2009Theme.plsk
(846.7 KB)
Msgres.dll con el nuevo ad: msgsres.dll (2.4 MB)
Botones de cerrar,minimizar y mazimizar del WLM 2009 (Quita la extension ".dll"): msgrvsta.thm.dll (23.8 KB)
Hello. maybe we could try implementing scenes support? i got all of em in hand.
later.
Yo tambien los tengo, pero obligatoriamente se tendra que usar un solo color
Aqui tienes las escenas: scenes.mct.dll (1.3 MB)
(Quitale el ".dll" y abrelo con 7zip)
Y aqui el skin: Messenger2009Theme.plsk (846.7 KB)
Nevermind, i already have them.
Bueno, abre el tema con 7zip y encuentra los archivos
1: "20061 - Window Background.png"
2: "59081 - Dashboard Background.png"
3: "59123 - Chat Window Background,png"
4: "59086 - Chat Header Background.png"
Extraelos y extrae el archivo scenes.mct con 7zip y y modifica cada archivo con la escena y tambien ponle su color respectivo
(Haz copias del tema para cada escena y modifica el archivo "skininfgo.xml" para deferenciarlo del original (Ej: 1 Scene 1 for WLM 8.5)
Could you put a english version?
Alright, accept the request