Me and @yellows111 just wanted to make a simple project with no cost.
If you want to join us, join:
Join with Hamachi in:
name: LANMess2
pass: 123
name: LANMess3
pass: 123
and download LAN Messenger http://sourceforge.net/projects/lanmsngr/files/1.2.35/lmc-1.2.35-win32.exe/download
Then when you joined on Hamachi, and downloaded LAN Messenger and installed, go to
Tools —> Preferences —> Network
and setup things like this screen.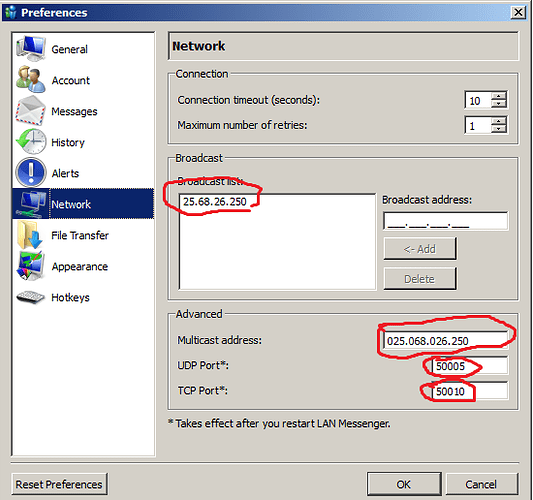 After you set all up, restart LAN Messenger and your done! A list of contacts will appear.
UPDATE:
This is the new screenshot, don't use that anymore.