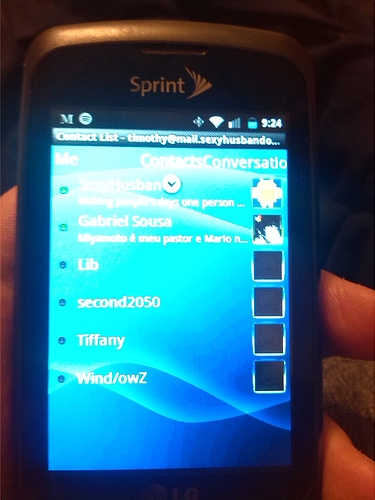 I didnt realize old androids would work here too! Also bypassed the omaslot activation woes WITH DATA
Mercury messenger was made for these kind of devices, nice phone though, Spotify works on it?
on the contrary, recent versions of android have problems with this version. especially in the display part. Phones with high DPI cannot properly project the background image.
What phone is that, it looks nice!

I noticed my Galaxy A51 doesnt scale correctly, so theres a black bar on the bottom, so it seems the app cant use all the display space anymore.
I had problems with the wallpaper, it was repeated over and over again. So I put a wallpaper that is projected in a pattern, to avoid that problem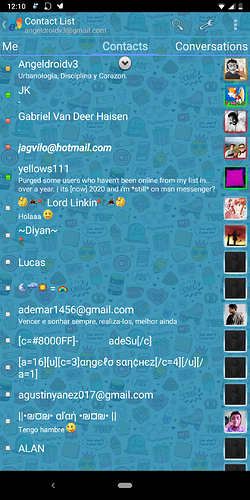 same here. But i have the black bar as well as that
I guess it's because of the antiquity. I don't think there is much to do about it.
That's a great wallpaper

it doesnt work on pixel experience on my hero2lte
the latest i know that works is anything on nougat