Oldschool MSN Chat comes back to life!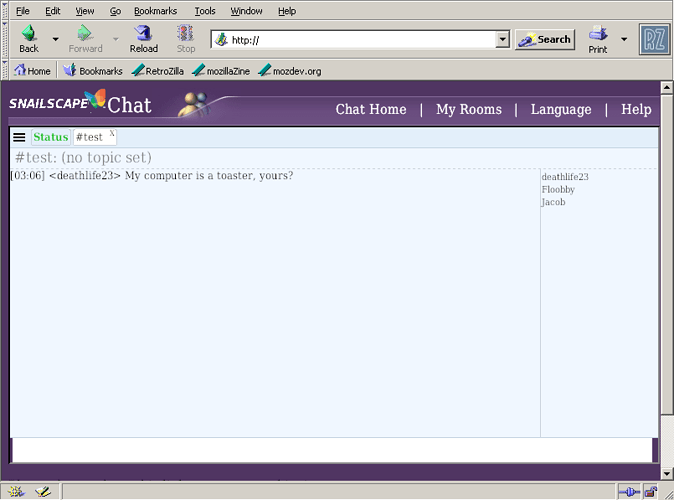 Snailscape, a new project, is trying to revive
MSN Chat and allow people to open their own
rooms and chat with more people!
The normal MSN Messenger groups only allows a low amount of people
and they are TEMPORARY.
Here, at Snailscape Chat you will have your own
room, always online and never closing or temporary!
(not available in the beta)
So, what do you think?
Vote this poll and decide if this is cool!
Many greetings,
@deathlife23 and @Floobby