E aí, Lucas, tudo bem? Curtiu o meu XP? É, eu ainda uso bastante o XP! Gostei do seu Winamp.

I always use the translator.

i like your xp desktop because it has nostalgia
I see ur a man of culture
How can I take a Pic of my start menu ?
Whats that orange search icon ? If its a application pls send it to me

I see you're a master of using VMs like me

November 28th update.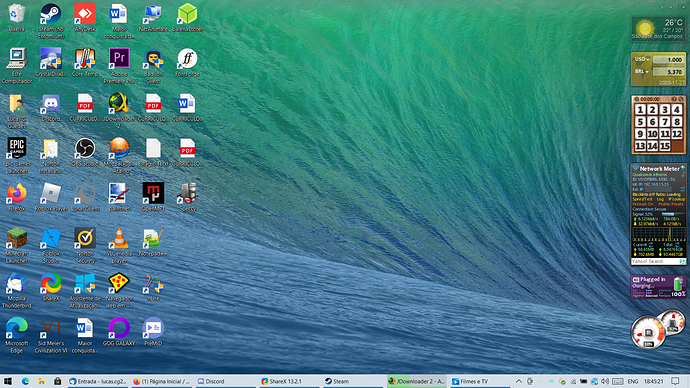 Decided to use one of the few OS X Mavericks wallpapers i had lying around in my images folder.
why is messengergeek popular in brazil