my desktops have been like this since when I started using computers.
use your documents folder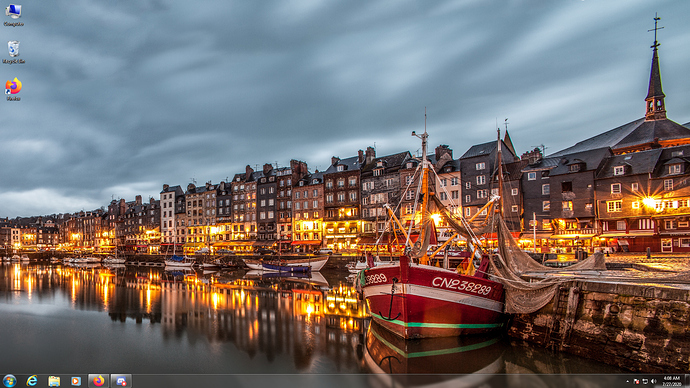 my actual system since i got my vega 11 to work with windows 7 and i'll be getting a 7 compatible gpu soon anyways
Been using it as well, however its mostly shitty Chaziz/PF94 video projects.
how did u get Windows in there?
Also i bought an OTG cable so il try to put Windows 10 ARM64 Into a USB and boot it from my new phone
still havent arrived yet though
gaming pc with vista?

it's also dual boot with Windows 8.1 (has cracked aero glass and i might call it as Crystal8 because i use Crystal8 theme atlas)
btw my copy of Vista has Extended Kernel installed (got it from WinClient5270).
I'm waiting for the Extended Kernel to have 32-bit support so Vista can run Discord.
XP users might able to run windows 7 if Alky For Applications with Vista Extended Kernel is combined.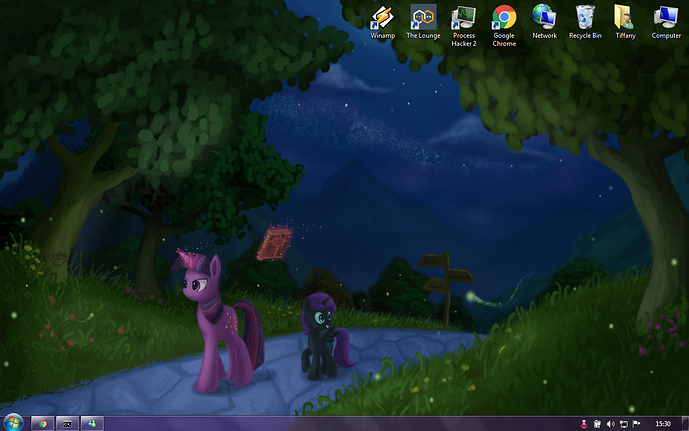 wew after a long upload


Okay, this is my Tiny7 install on a same laptop. Currently has issue I think a random freezing issue.


But yeah, luckily it's working today


Wallpaper: EmeraldGalaxy on DeviantArt

network

Yeah I think 'cause people rarely using it. But I showing it for decorating my desktop

Yeah, i also showing it too, most people also showing Network icon but they also never using it.
Anyway here's my Win8.1 Desktop (if i tries to modify the Charms and/or Logon Screen to look like Windows 8 DP (using CustomizerGod), Windows got deactivated and you cannot even reactivate using KMS anymore, plus in Settings app its Display a Blank Error message).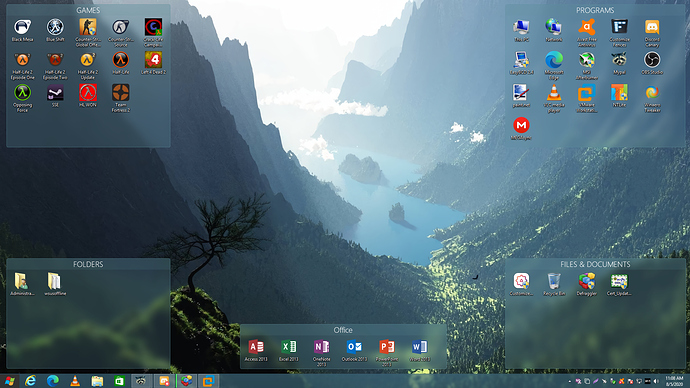 Also a Glass CMD (the Programs section on fences was not fixed at the time i capture before the Screenshot_90).