Problem description:
Windows Live Messenger throws an error while trying to log in.
Error code/error message:
81000306
What has been tried so far:
Restarting the program and logging in.
Messenger version:
Windows Live Messenger 8.5.1302.1018
Windows version:
Windows 10 v1903
Image: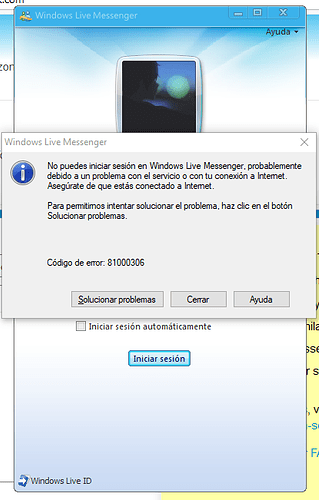 I'm not sure if the problem is mine or of the servers.
Thanks