(I'm winning nothing to do this, is everything that I like that picks a nostalgia, have a great day!):
Who think of a Nostalgia Combo? You can do it! Here is a Free Itens for this combo:
1- If you want a good old Youtube style back? Then, you can do it! I found a extension that can make this in only 2 clicks! https://chrome.google.com/webstore/detail/good-old-youtube/klkejolkjcefmocpgpjiefbpmgofahmh Chrome Based Browsers Only!

2- If you want to play old games, No problem! https://archive.org can solve the problem, Or, Just Go To: https://www.myabandonware.com/ <-- (some of games don't work with Windows 10, like Mario Teaches at Typing 2)
3- Old Messengers?! Yes! You can have it today, Working!! Just go to --> https://escargot.log1p.xyz/ create an account, and, download the client!
4 (Optional)- Wait, WLM '09 In 2020? Yes, your problem solved (was, and it is, see the 3 one)
5- Some: A good old browser may be a good choice. Me: If is, go to search engine, and search the Web Engine Name, and the version, if want to get in a site, oldversion.com is the option (for now)
6- (Off-topic, but great to help to get a nostalgia game or something in shorturl and others)So, you can get: https://universal-bypass.org/install
7- old OS ISOs you say? No problem, you can have it in: https://winworldpc.com/library/operating-systems
8- So… You want to have a old taskbar? Better get a pack to transform it with ClassicShell, maybe the most secure way. http://classicshell.net/ (Yes, the site looks like 2000s style)
9-If you want a old vista/7 gadgets, you can make 8GadgetPack a try! https://8gadgetpack.net/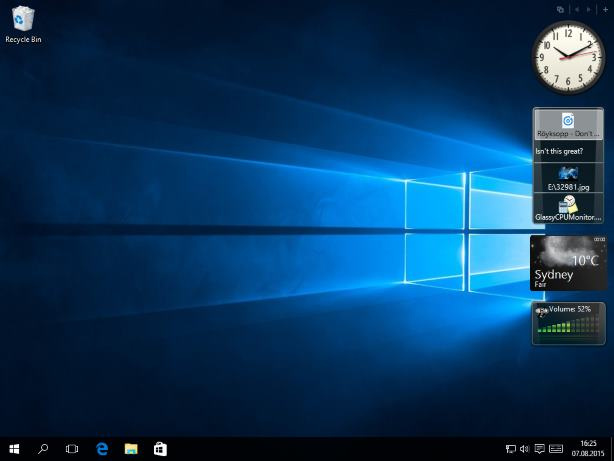 10- Customize PC Icons, why not? So, you can use CustomizerGod to do this: http://www.door2windows.com/customizergod/

11- Old styled Firefox would be nice! This browser is good for you then: https://www.palemoon.org/download.shtml
Lightweight!
12- Looking to customize Icons (to older, like older chrome icon on newer chrome version) on our shortcuts? No problem: https://www.iconarchive.com/ Just search n' go!
13- Problems with old apps? Why we should install old Windows (lol)? Just use OTVDM and try play with it! OTVDM is like NTVDM, but on x64 Windows 10.
14- so, you need a activation keys, no problem, (I mean), you need just to search for it, is not that hard, really easy to get, www.google.com (give it a try)
15- Old pages? Hmm… Good idea (I know a bunch of users know about that), just go to web.archive.com (search for a old page, like w3c.org), and http://theoldnet.com/