wow, people haven't tapped into that potential?
I'm actually surprised at the price. I would buy at that price if I had anything worthwhile for it for being such a valuable name.
you could literally have a blank website only with the words "poo poo pee pee" on the worldwideweb domain
Here is some infos about the worldwideweb.com domain.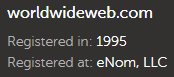 And it was a Search Engine
its even more expensive now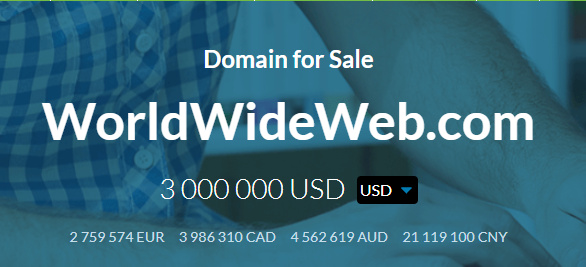 3 million bucks? that's a cool domain name but sheesh