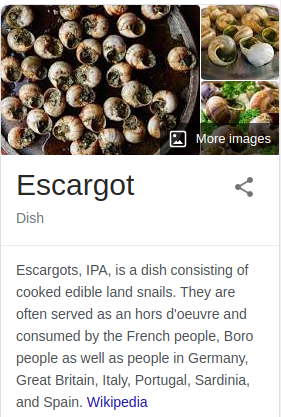 I wonder how they taste

And why Escargot devs choose this name?
maybe because they like Escargot?
From an email valtron sent me:
Escargot's from the snail emoticon. Dunno just randomly picked it because I needed a name when I made the site.
There's your answer everyone. The events that eventually led to Escargot getting its name.
HEY TU AS VOLE MA REPONSE .ok