A @TReKiE body pillow! (click on the preview for full image)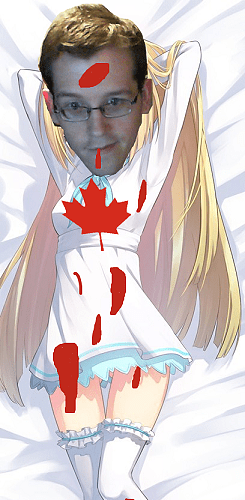 I made this as a component for another of my inside joke "drawings", but I'd rather not show that here.

But it is just an anime girl with whatever face it is and something that looks like maple.
That's @TReKiE lol.

LOL it's maple syrup. The Canadian's cum.
I guessed it for the label of the picture.