i downloaded Windows live messenger 2009 recommended from escargot. i probably got this error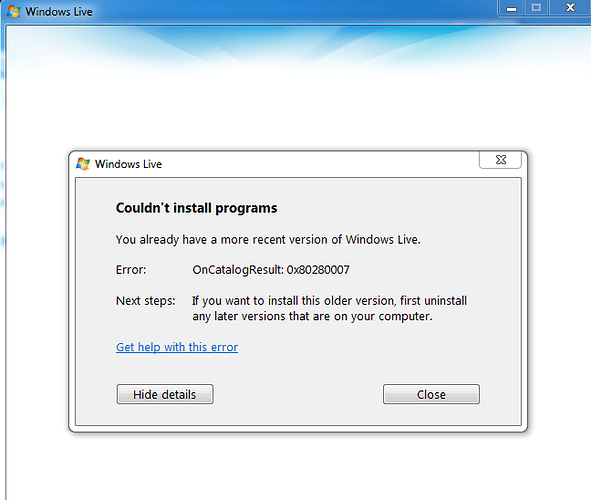 Couldn't install Programs
*you already Have a more recent version of windows live.
*error: OnCatalogResults: 0x80280007
*Next Steps: If you want to install this older version, first uninstall any later versions that are on your computer.
this is Windows live messenger 2009 escargot so its not windows live essentials 2009, i literally got this errors.
can anyone fix this problem? i hope @TReKiE will fix this problem at all
Regards