Again, thanks to @tristanleboss without him, this and many things would be impossible.
(*) Escargot server by @valtron now supports MSNP11 and MSNP15 at the moment. Then you need to select it in the "Other" option as in the images below. The application is already old and may have compatibility issues with versions above 4.3. (No MSNP21 support)
DOWNLOADS:
Version 4.0.2 Build 03 Beta 2 (MSNP15 and MSNP11): https://onedrive.live.com/download?cid=3ddd8b66adb3e1f3&resid=3DDD8B66ADB3E1F3!4041&authkey=!AK_xr7tXsL8Y3Ho
For old versions with only MSNP11 support, check (OLD) BETA: Mercury Messenger for android with only MSNP11 support
** Before installing, you need to make sure that the "unknown sources" option is checked in Settings> Security> Unknown Sources in order to install outside the PlayStore.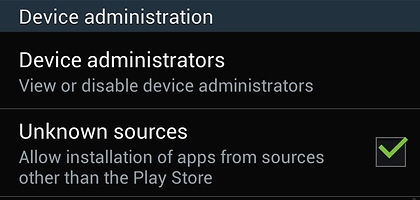 1) Choose New Account option.

2) Type your Escargot email, your password, then select "Other" option. Switch from MSNP21 to MSNP11 as the picture shows. And press sign in button.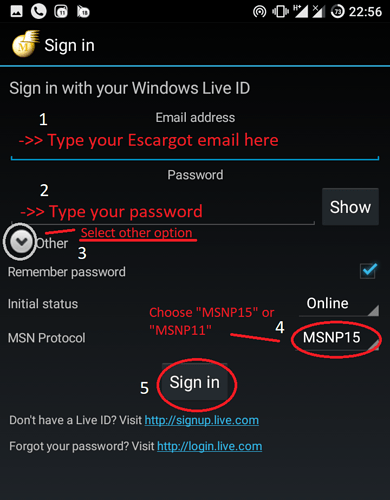 Good fun MessengerGeek and Escargot users.