The WLM 2009 betas didn't need much work for them to connect to Escargot without any problems. For some reason, this is where MSNP17 is treated as its own protocol, so I had to do some more tweaks for the server to accommodate. Now those betas can login and send messages. I even did a test chat with two dummy users: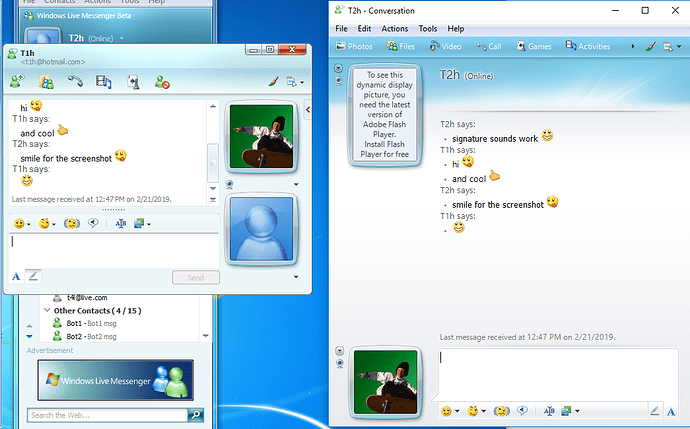 I also made fixes for signature sounds to work, which work perfectly.
Unfortunately, it seems that these betas have the same issue as the final version of the client, too, as the build I used to test, 14.0.3921.717, didn't work with the Escargot-supplied msidcrl. This might mean that other beta builds won't work with our current patches, which is a shame really.