Using Windows 10, cant log in, any ideas?
Using MSN 7.5
Did you enabled "TLS 1.0" and disabled "SSL 2.0" on Internet Explorer's settings?
Hi zRioziin, thank for the replay… I have enabled TLS 1.0/1.1/1.2, tried each one but no luck.
SSL 3.0 it's disabled.

Yeap, it is disabled. I have no idea what to do right now to get this working.
Maybe run in 'compatibility mode'? I'll do that and let yo know
Update: Did not work
So, I ran the Repair function and found that the conection can't be made do to a ports issues. Now, i've seen also that in the Conections settings under Config (Tools->Options->Conection) MSN is NOT connected to the .NET Msn Services. Maybe somthing I have to swich on on the Windows settings?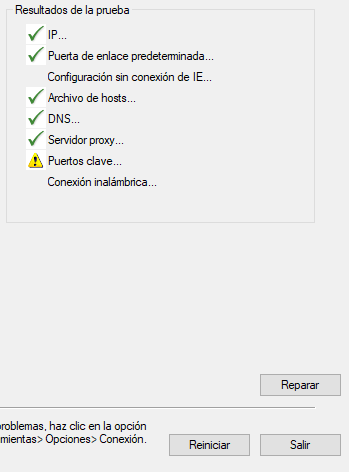 Try to reset the IE's settings (in Advanced tab), and after that, re-enable TLS 1.0 and re-disable SSL 2.0 and 3.0.
Hi zRioziin, tried it but with no luck, am I the only one who is unable to get it running on a Windows 10 machine? Feel like an idiot

What else can it be? Any thoughts?
I have it running perfectly fine on my windows 10. i'll check my IE settings and see if there's anything you need to change
Do you have everything on except TLS 1.3 and SSL 3.0?
And is your Windows 10 fully up to date?